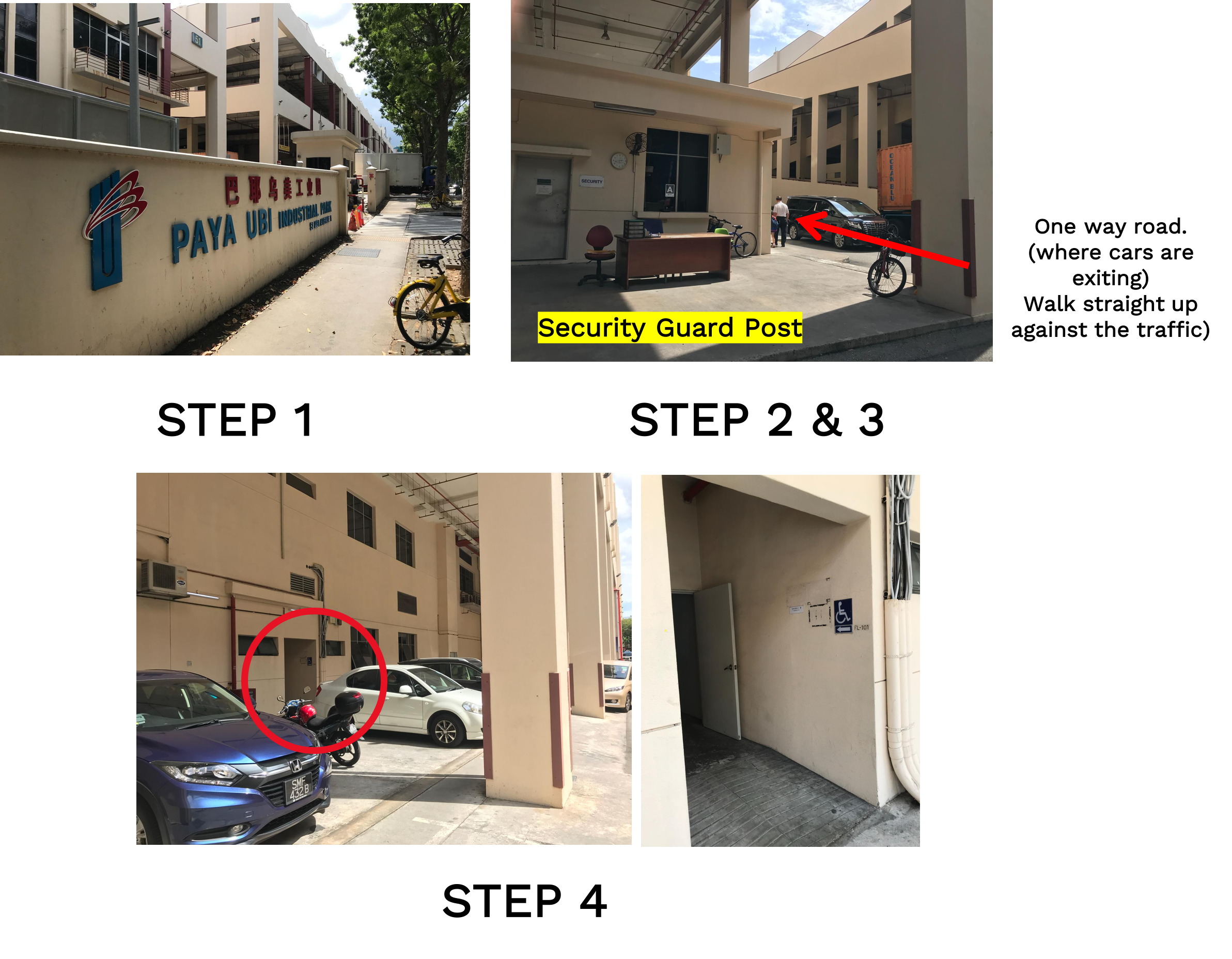 Step 1:   Main Entrance of Paya Ubi Industrial Park)
Step 2:  Walk towards the security guard post
Step 3:  At the right of the guard post (when facing the guard post) there is a one way road for vehicles to exit. Walk up the road.
Step 4:  About 15 steps, there will be an entrance at the left (Behind 2 parking lots)
Step 5:  Take the lift 101 to 8th level.
Step 6:  First brown door on your left #05-01 (8C)

*Picture in Step 2 may differ.
Step 1: Upon entrance, turn left. Drive up block 51 carpark and park at 05-01/02
Step 2:  Take the carpark lift to 8th level.
Step 3:  Brown door #05-01 (8C)
Getting there
Buses - 63, 63M ,137
MRT - Ubi MRT (Downtown Line)
GIVE US A CALL
+65 9658456
Or reach us via email at hello@theimprint.sg